Adobe Acrobat Distiller is used to convert documents to Portable Document Format (PDF), set the conversion settings and monitor a queue of documents. Once converted, you can open the PDF document in Adobe Acrobat. The PDF is a widely-used file format for compiling documents and sending files electronically. One quick way to convert documents using Distiller is to use the Adobe PDF printer in other applications. To install the printer on your computer, you just need to install Adobe Acrobat itself. Both Distiller and the Adobe PDF printer are included with the program. The printer option will become immediately available once Acrobat is installed.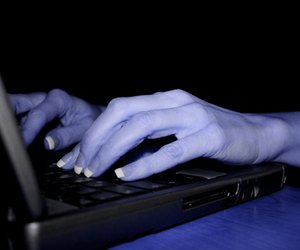 Step
Purchase Adobe Acrobat at the Adobe website (see Resources) or from a retailer. If you purchase it online, you can choose to download it rather than receive the hard copy. Select from Acrobat Standard, Acrobat Professional or Pro Extended. The Standard version has everything you need to use the Adobe PDF printer, but the Pro version has extended capabilities to create and protect documents.
Step
Click "Buy Now" under the version you want to purchase. Specify your purchase options, including your computer platform, language and delivery method. Click "Add to Cart" to enter your billing information and complete the purchase.
Step
Click the download link to download the software immediately. Otherwise, wait to receive your installation package in the mail. Insert the installation CD in your computer's CD drive. Open the setup file, and follow the on-screen prompts to complete installation. Once Adobe Acrobat is installed, you can choose Adobe PDF as a printer in other applications.
Step
Open a file in its authoring application to test the printer. For instance, open a webpage in your Internet browser to convert the page to PDF.
Step
Click "File, Print." Under the list of printers, select "Adobe PDF." Remember, this will only be available once Adobe Acrobat is installed. Select "Properties" to specify the PDF settings. This is how you go about printing a file to PDF using the PDF printer. It works by feeding the file into Distiller to convert it to PDF without you having to open Distiller at all.