Java is a programming language created by Sun Microsystems. It allows developers to create applications that run on any operating system or browser, as long as the Java Runtime Environment (JRE) software and associated browser plugin are installed on the machine. To run Java applications from Google's Chrome browser, you must install Update 12 or newer of Java 6. The most recent update is 31 as of March 2012. After you download the necessary setup program, the installation process takes just a few clicks.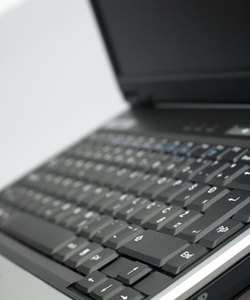 Step
Open a Chrome browser window and navigate to the Java website (link in Resources).
Step
Click the "Free Java Download" link.
Step
Click the link labeled "Download Java..." to download the most recent version of the software. Save the setup program to your computer when prompted.
Step
Double-click the icon of the setup program you downloaded in the previous step.
Step
Click "Install."
Step
Check the box next to the name of any optional software you want to install alongside Java (e.g., Yahoo Toolbar) and then click "Next."
Step
Click "Close" after installation completes to close the setup program.
Step
Close all open Google Chrome browser windows. You will be able to view Java applications the next time you start Chrome.