The VLC multimedia player supports a variety of audio and media formats, including mp3, wma, avi and mpeg. Along with playing media files, it supports the playback of DVDs. It may also be used on a high-speed network to stream audio and video files from the Internet. Like on other media players, playlists containing your favorite videos and music may be created by using VLC's playlist builder. Playlists may also be saved to your computer and opened. An unlimited number of playlists may be created.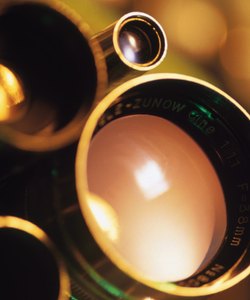 Step
Launch VLC media player. Double-click on the VLC desktop icon or find the shortcut in your start menu to do this.
Step
Click on "Tools" and select "Playlist." Alternatively, press CTRL + L to bring up the playlist menu.
Step
Click the "+" button. A menu will pop up. Select "Add file..." within that menu.
Step
Locate the folder with the music or video files you wish to add to a playlist. Hold down CTRL and click on the media files you want. Once all desired files have been selected, click the "Enqueue" button.
Step
Click on "Playlist" and select "Save Playlist to File..." once you have added all desired media files to the playlist.
Step
Choose the folder you want to save the playlist in and type a file name for it. Click the "Save" button to save the playlist.