Most new computers use a BIOS that supports booting to a USB device. Use a bootable USB pen drive as a rescue disk, a diagnostic tool, run virus software, back up and save files or try a new operating system. In every case, the USB drive will need at least some system files and a "boot sector" area. The manual process involves knowledge of disk partitioning, master boot record commands and operating system files. The open source utility, Unetbootin, automates that process. Unetbootin also offers support for many open source programs that run from the USB drive.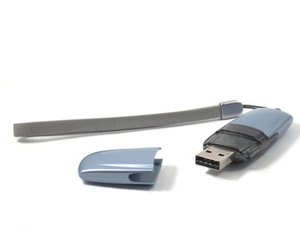 Step
Check your computer's BIOS for compatibility. Computers have different methods to access the BIOS. Reboot the computer and, before the operating system starts, look for text instructions similar to "Press the DEL key to enter setup." Navigate to the boot sequence options and check for a USB reference. Read your computer's documentation for exact procedure.
Step
Check the pen drive's documentation for compatibility. Some drives cannot be made boot-able.
Step
Visit the Unetbootin website (see Resources) and download the version appropriate for your operating system.
Step
Click on the downloaded file to run the program.
Step
Insert the pen drive into the computer's USB port.
Step
Click on the "Distributions" button, then click on the arrow of the first drop-down menu and choose from over 25 different open source systems for booting. Many of these programs include diagnostic utilities and other software. You must be connected to the Internet.
Step
Click on the arrow of the second drop-down menu and choose a version of the system.
Step
Click the "Disk Image" button rather than the "Distribution" button if you already have an ISO system image file to load.
Step
Click the drop-down list arrow next to "Type" on the bottom left corner, and choose "USB Drive."
Step
Click the drop-down list arrow next to "Drive" and choose the drive letter associated with the USB drive, then click "OK."
Step
Restart the computer and access the BIOS setup program. Set the boot sequence option to access the USB drive first. Refer to the computer's documentation for instructions.
Step
Save the BIOS settings and continue booting to the USB drive.