If you have ever listened to a radio show host or a DJ and thought to yourself, "I can do that too," one of the best opportunities you may have to do just that is on the Internet. There are several different methods of creating your own station online for people to tune into and listen to, and you won't have the regulations and requirements set down for airwave transmission to bog you down.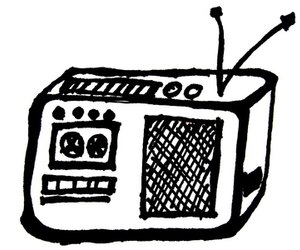 Step
Use the software ubroadcast to broadcast online. Ubroadcast allows you to set up an online radio station for free and broadcast live. However, other users must download the ubroadcast client before they can listen to your station.
Step
Set up a Shoutcast broadcasting server. Shoucast is a free program that also allows for online radio broadcasting. Shoutcast allows you to either broadcast directly from your own computer, or from a third-party Shoutcast host that hosts your program on its servers. It does not require special software for listeners to use.
Step
Create a podcast using sound software such as Audacity and use a podcast hosting service such as MyPodCast to host the podcast. While not a live Internet broadcast, Podcasts have an advantage in that they can be downloaded to the PC and played back anytime, unlike a radio broadcast, which can only be heard once unless you record it.