Automate repetitive tasks and increase productivity by using macro recording software. AutoIt, a macro program, comes with a recorder that can follow your movements as you work on your computer. This allows you to click a Record button, perform a complex task and replay that task any time you like. Download and install the latest version of AutoIt, because earlier versions do not have the record function.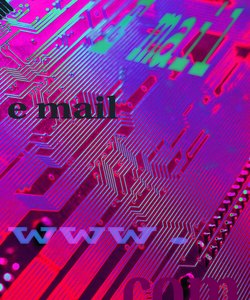 credit: Stockbyte/Stockbyte/Getty Images
Install AutoIt
Step
Go to the AutoIt website and click "Download AutoIt v3."
Step
Click the "Save File" button to save the file to your hard drive.
Step
Double-click the installation file after it downloads. An installation wizard starts. Follow the wizard's instructions to install AutoIt v3.
Record Movements
Step
Click the Windows Start button and paste "C:\Program Files (x86)\AutoIt3\Extras\Au3Record" into the search box at the bottom of the Start menu. Windows Explorer opens and displays the contents of AutoIt's AU3Record folder.
Step
Right-click the "Au3Record.exe" file. Click "Create Shortcut," then click "Yes." Windows places a shortcut to the file on your desktop.
Step
Double-click the file from your desktop. The AU3Record window opens. Select the "Click to Record" button. The window closes and the button moves to your screen's upper left corner. Its text changes to "Click to Stop."
Step
Perform a task, such as launching Notepad or opening a browser and viewing your bookmarks. Select the "Click to Stop" button after completing your task. The recorder stops recording your actions and reopens the AU3Record window.
Playback Movements
Step
Click "Save As" to open the Save AutoIt Script window. This window displays a list of your folders.
Step
Double-click the desktop folder. Type a name for the script you recorded in the "File Name" box and click "Save." Windows saves the script to your desktop.
Step
Double-click the script icon. AutoIt launches and plays back the movements and actions you recorded.