GarageBand, the recording program that comes preloaded in the iLife suite on Apple computers, can function as music-mixing software to make a mixtape. By inserting songs and sound effects as individual audio tracks, you can use GarageBand's built-in tools to edit, chop and seamlessly blend songs to make you own customized mixtape.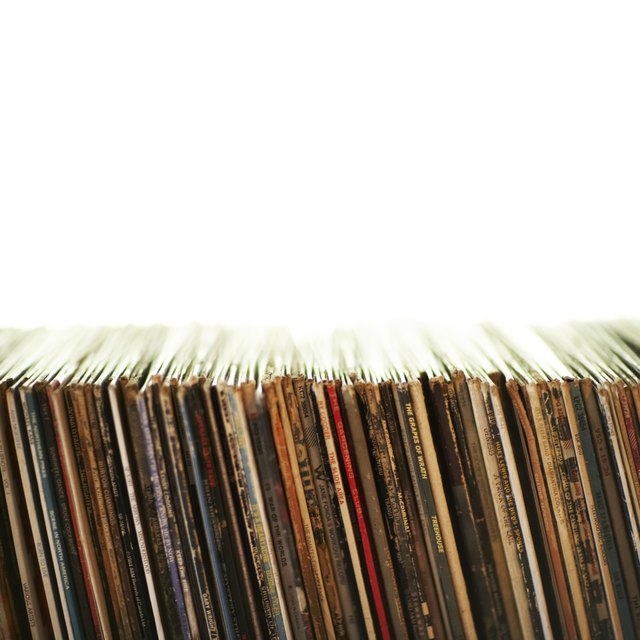 Step
Open GarageBand and create a new song from File in the menu bar. Name it, then save it on your computer.
Step
Click on the existing track in the left column and delete it by selecting "Delete Track" under "Track" in the menu bar.
Step
Drag your first song file to GarageBand's track list. The program will process it, then show the waveform display, essentially the track volume's highs and lows, in the main window.
Step
Select the "i" button in the lower right corner of GarageBand to show "Track Info." In this window, you can add various effects to your track by selecting the effect group in the left column, and the desired effect in the right column. Selecting the "Edit" tab offers the ability to customize the effect to your liking.
Step
Click the downward-facing arrow of your track in the track listing to show the sliders for track volume and track pan. Clicking on the blue line that extends below the track gives you the ability to edit how the volume and pan changes throughout the song.
Step
Double-click on the song's waveform to edit the track in more detail, allowing you to remove unneeded portions.
Step
Drag another song file to the track list to add a new track to the mixtape. Continue editing and adding tracks until you complete your mixtape.
Step
Click "Share" in the menu bar to export the mixtape as an audio file, send it to iTunes, or burn it to a CD to share.