The A4 paper size is an internationally used paper format. Although not often used in America, it is by far the most commonly and widely circulated paper size. At 8 1/4 inches by 11 3/4 inches, it is similar though not quite identical to the American standard U.S. letter size, which is 8 1/2 inches by 11 inches. Because of its ubiquity, all printers and programs have the ability to handle the size, and getting a printer to print to it is a matter of adjusting the settings.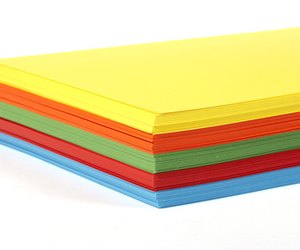 Step
Put the A4 sized paper into the automatic feeder in the printer. You may have to adjust the tray guides to fit the paper in snugly. Close the tray firmly when finished.
Step
Set the printer to register the A4 sized paper inside the the tray. This varies from printer to printer but generally involves going into the print menu, scrolling to the automatic feeder and designating the tray as an A4 tray.
Step
Select "File" and then "Page setup" in the program you are using.
Step
Click on the drop down menu next to paper size and choose "A4."
Step
Select "File" and then "Print." Click the "Print Summary" button to ensure the file is set to print to the A4 size.
Step
Press "Print" to print the photograph.