If you want to make some extra money selling iPhone or iPad applications, your best bet is to publish your programs to Apple's App Store. Millions of people will be able to view the details of your app and purchase it. Also, your app will gain credibility as being officially approved by Apple for sale in its store, potentially leading to more profits.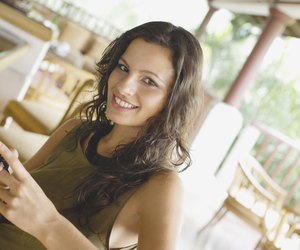 credit: Comstock Images/Comstock/Getty Images
Step
Join the iOS Developer Program through Apple's website (link in References). Once you're in the program, you can code and test your apps on Apple's platform, and publish them through the App Store. You'll have a choice of the standard or Enterprise program. Go with the standard. The Enterprise is for large-scale business owners. You must pay a fee to join the standard program; as of early 2012, it was $99 for one year.
Step
Look at the next screen, which asks you to create or select your Apple ID. Click the first radio button to indicate that you don't already have a developer account. Select "Continue."
Step
Input a user name and password, as well as your contact information and a security question. Continue to the next screen. Create your developer profile by answering the questions presented (all multiple choice). Click "Continue." Apple will send a verification code to the email address you provided.
Step
Retrieve the code from your email. Type it in and choose "Continue." Follow the prompts until you get to the payment screen. Input a credit card number here, and click "Continue" one last time to activate your developer membership. Apple automatically prompts you to download a developer kit.
Step
Click on the EXE file you downloaded to launch the kit, and use it to program your app. iOS uses Cocoa as its base, along with the Objective-C programming language.
Step
Submit your finished app to Apple for approval. You need to provide a title, category and license type, as well as a summary of what your app does. Once Apple approves your app for publication, it will be published to the App Store.