Sometimes we have problems with our computers that cannot be fixed and a reformat is the only option. Before you reformat a MacBook, it is important to have a backup of all the files and applications because reformating erases everything on the drive. After you finish formatting a MacBook, you can reinstall the OS X and reinstall the applications and files from your backup.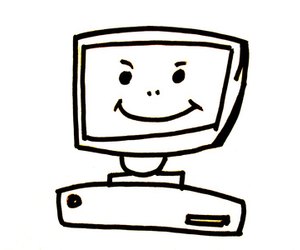 Step
Backup all data on your MacBook before continuing. Formatting a hard drive erases all information and you need the backup to reinstall the applications and files you had installed on your MacBook.
Step
Insert the Mac OS X CD into the CD/DVD drive. Restart the computer by clicking the "Apple" emblem on the top right of the screen and select "Restart."
Step
Press and hold the "C" key on the keyboard immediately after the startup sound. The installer screen will appear. Select "Installer," "Open" then "Disk Utilities."
Step
Select the hard drive you want to reformat and click the "Erase" tab. Select the volume format from the "Volume Format" pop-up menu.
Step
Click "Options" and check the check box for "Zero all data." Click "OK" then "Erase." The erase process will take several hours.