Internet Explorer features a Favorites folder where you can add links to your favorite websites. This enables you to quickly access these sites. Many circumstances may require you to reinstall your favorites. For instance, if you upgrade from IE8 to IE9, the latest Internet Explorer version as of May 2011, links that you added to your Favorites folder will no longer be displayed; however, they are still stored in your computer. To reinstall your favorites, import them to your your browser's Favorites folder using the Internet Explorer interface.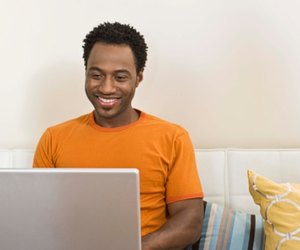 Step
Launch Internet Explorer.
Step
Click the "File" tab on the menu bar, displayed in the upper left of the IE window. If the menu bar is not displayed, press the "Alt" key on your keyboard to make it visible.
Step
Click the "Import and Export" option from the drop-down menu. The "Import/Export Settings" window will be displayed.
Step
Click the check mark beside "Import from a file," then the "Next" tab.
Step
Click the check box by "Favorites," then click "Next." You'll be redirected to a window asking: "Where do you want to import your favorites from?" By default, Internet Explorer creates and stores all your favorites in the "bookmark.htm" file, which already will be displayed in this window. If you stored your favorites in a different folder, click the "Browse" tab and locate the folder.
Step
Click "Next," then click the "Import" tab. Internet Explorer will begin reinstalling your favorites to the Favorites folder. Once the process is complete, a message saying that your favorites have been successfully imported will be displayed. Click "Finish" to complete the process. Your favorites will appear in the Favorites folder again.