At all times there are extra programs and applications running in the background on a Windows-based computer. These programs are usually invisible, however if enough of the programs are running, the computer can slow down to a snail's pace. You must remove these background programs to speed the computer system back up. The process only requires a few clicks of your mouse and a minute or two of time.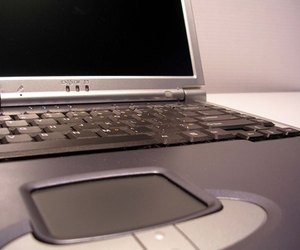 Step
Boot up the computer if necessary, and wait for the operating system to completely load.
Step
Hold down "CTRL", "ALT" and "DELETE" at the same time. The Task Manager window loads onto the screen. In the middle of the screen is a list of applications currently running on the computer.
Step
Click on one of the background programs you want to remove, and click the "Remove Task" option. In a moment the background program disappears from the list of items running on the computer.
Step
Repeat the process with any other background programs you want to stop. Once you have finished, close out the Task Manager.