LANDesk is an application installed on corporate machines. Each time the user boots the machine, LANDesk takes a snapshot of the software configurations, hardware devices and Windows registry entries. The software is used to keep track of each computer on a large network, so companies can do asset management without physically sitting at the machine. You can remove LANDesk using the "uninstallwinclient.exe" file located on the core server.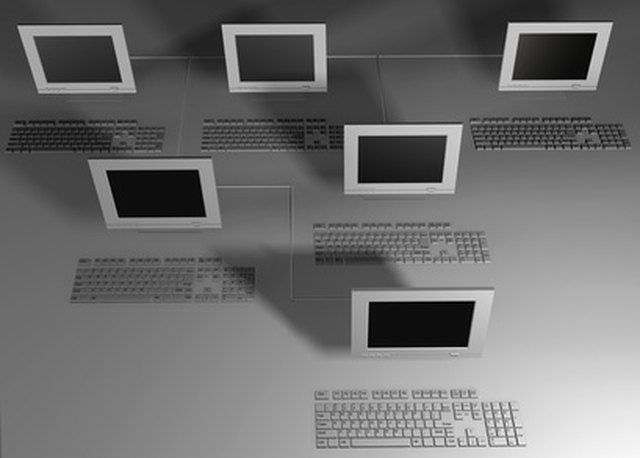 Step
Double-click the "My Computer" icon on the desktop. If you are running Windows 7 or Vista, the icon is labeled "Computer." In the drives listed, double-click the one labeled as the Core LANDesk drive. In this network drive, double-click the "Idmain" directory.
Step
Copy the "UninstallWinClient.exe" file from the Idmain directory to your local machine. You can copy it to any directory on your machine. The file does not have any dependencies, so it is the only file needed to remove LANDesk.
Step
Click the Windows "Start" button and select "Run." Enter "cmd" into the text box and press "Enter." This opens the Windows command prompt.
Step
Type "cd" into the command prompt and press "Enter." Replace "" with the location of the "UninstallWinClient.exe" file you copied in Step 1.
Step
Type "UninstallWinClient.exe /reboot" into the command prompt and press "Enter." This uninstalls the LANDesk client and reboots the machine automatically, so changes take effect immediately.