Brother has long been a popular name in the world of printers, and its machines are used in homes and businesses. Buying a Brother multifunction printer instead of separate units for printing, faxing, copying and scanning can save you a great deal of money, but it is important to know how to make simple repairs to the unit when needed. Learning how to change the print heads on your Brother multifunction printer will save you both time and money.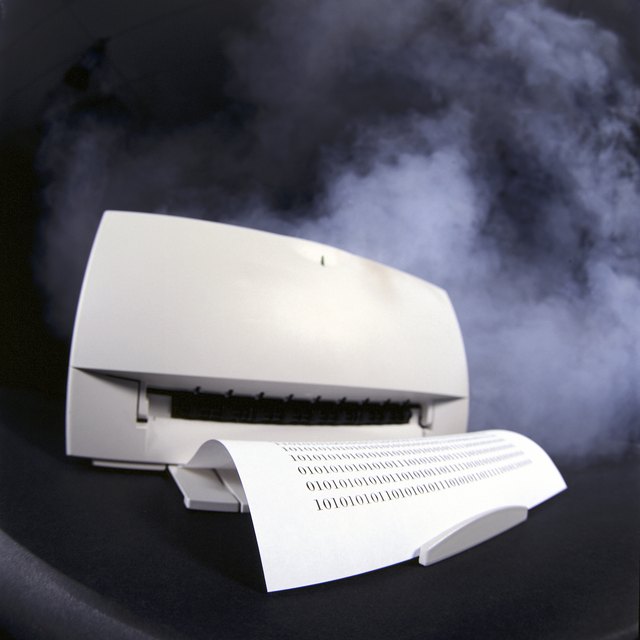 credit: Hemera Technologies/Photos.com/Getty Images
Step
Push the button to open the front cover of the Brother multifunction unit. Push the button on the front of the unit to open the paper outlet cover.
Step
Locate the print head cartridge and grasp the handle to lift it out of the printer. Be sure to hold the print head cartridge by its handle.
Step
Remove the new print cartridge from its packaging. Remove the top of the aluminum package.
Step
Grasp the handle on the top of the new print cartridge and set it on a flat surface. Make sure the print head cartridge does not touch anything as you are lifting it out of the box. Be sure not to shake or tilt the cartridge.
Step
Open the top of the aluminum package from left to right. Pull each of the seals off of the new print head cartridge one at a time. Remove the tape from the top of the cartridge, and hold the protective cover. Carefully remove the protective cover from the print head cartridge.
Step
Grasp the cartridge by the handle and position the flat end toward the back of the printer. Line up the rollers on the print head cartridge with the arrows on the printer and carefully lower it into place. Pull the protective cover sheet off of the cartridge by pulling it straight up. Close the paper outlet unit and then close the printer.