The SD card that you use for your camera or MP3 player comes with a security feature called \"write protection\" that prevents anyone from making changes to the data on the card. While write protection can be useful if other people have access to your card, it is also easy to accidentally turn it on when you didn't mean to. Some virus programs can also change a setting on your HP laptop to automatically enable write protection without your permission. You can use the built-in features of your HP laptop to remove the write protection feature from the SD card.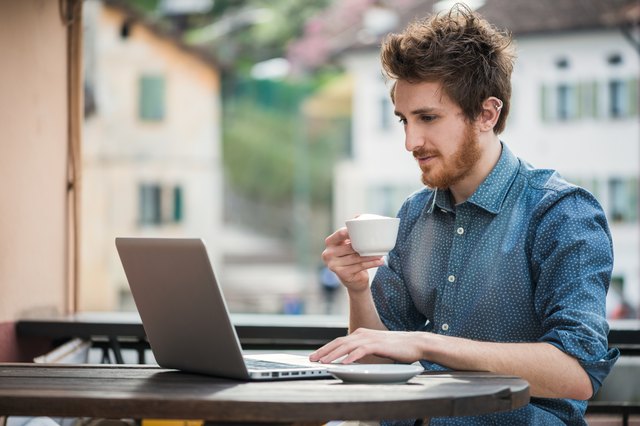 credit: demaerre/iStock/Getty Images
Step
Check the sides of the SD card to see if it has a physical locking mechanism. Push the plastic locking pin into the \"unlocked\" position.
Step
Insert the SD card into the SD slot of your HP laptop's card reader. Click \"Open a folder to view files.\" Attempt to open or change any of the files on the SD card to see if you are still receiving a write protection error.
Step
Right-click one of the files on the SD card and select \"Properties.\" Navigate to the \"General\" tab.
Step
Scroll down to the \"Attributes\" heading. Un-check the check box labeled \"Read Only\" and then click apply. Attempt to open or change the file again to see if the write protection error has been resolved.
Step
Open the Start menu and click the Search feature. Type \"Regedit\" and then double-click the registry editor icon.
Step
Navigate through the registry editor's folders to the sub-folder named \"HKEY_LOCAL_MACHINE\SYSTEM\CurrentControlSet\Control\StorageDevicePolicies.\" Right-click the registry key labeled \"Write Protect\" and choose \"Edit.\"
Step
Click inside the \"Value\" text box. Delete the current value and type \"0.\" Click \"OK.\" Close the registry editor and attempt to open or change one of the SD card's files again.
Step
Close the SD card's window. Open the Start menu and click \"My Computer.\" Right-click the drive letter for the SD card and choose \"Format.\" Click \"Start.\"