MP4 files are based upon the MOV format made popular by Apple. Generally speaking an MP4 file will contain audio and video information such as a video clip. These files can often be quite large depending upon the compression codex used. Large files are more prone to corruption as they span larger sections of physical media. In some cases only a small amount of the file will be corrupted and the rest of the file can be recovered. It is a time consuming process that requires specialized software.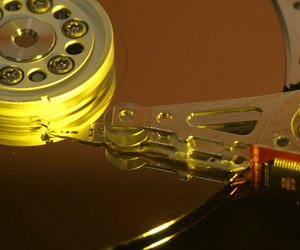 Acquire software
Step
Download and install PC inspector (see Resources).
Step
Download and install Data Recovery Wizard Free Edition (see Resources).
Step
Open EASEUS Data Recovery wizard. There are three options to choose from select the middle one titled complete recovery. Select the drive that contained the file that you need to recover. The program will run and search the entire drive for any deleted files. Once you see the file you are trying to recover select it and click restore. If the file is restored correctly and is no-longer corrupt stop here.
Step
Open PC inspector. Select the language. Select the first listed logical drive and double click it. Look for the file that is corrupt. Right-click the file and then select save to. Save the file to a new location the computer and attempt to open. If the file is restored correctly and is no longer corrupt stop here.
Step
If the file is not corrupted due to a lost partition or deletion, download and install VLC (see Resources). This program will allow the file to be viewed even if it is corrupt assuming the front part of the file is remotely intact. Open VLC and then click "Media." Select "Open File." Navigate to the corrupt MP4 file and select it. As long as the file starts to play recovery of some of the file should be possible. If the file does not play at all no recovery is possible. Click "Media" again and select "Convert / Save..." Click "add..." if the file being worked on is not in the File selection text box. Click "Convert" and select a save destination and file type such as MP4 and click "Start." This new file will no longer be corrupt, but might still contain video or audio that is not desirable.