Universal serial bus hubs are commonly used to connect accessories such as keyboards, mice, music players and webcams into a computer. If the computer won't recognize or respond to devices plugged into the USB hub, the USB controller may have entered select suspension. With most cases, restarting the USB controller and computer should solve this problem. If it doesn't, contact the Microsoft Support website for additional help and details.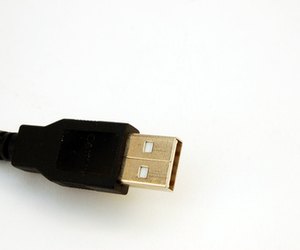 Step
Click "Start" in the lower left corner of the desktop.
Step
Select "Control Panel" and choose "Hardware and Sound."
Step
Click on "Device Manager" under the "Devices and Printers" section.
Step
Click on the arrow next to "Universal Serial Bus Controllers."
Step
Right-click on the hub that needs restarted and select "Uninstall." You can choose more than one if necessary.
Step
Restart the computer. Windows will automatically reinstall the USB root hubs. If the hubs still don't work, restart the computer again.