No matter how well our computers work, every once in a while something happens that can't be repaired or fixed. In these instances, you need to restore the system to its factory settings. The Dell OptiPlex 320 is a reliable computer for home or business use, but if the computer malfunctions from virus or hardware problems, it can be restored to factory settings by following a few steps.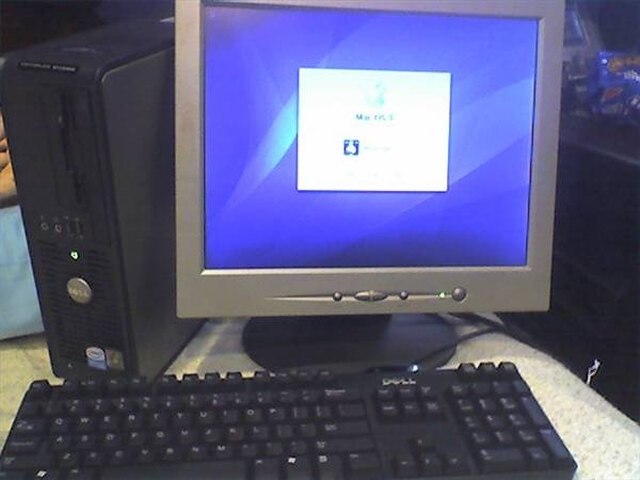 Step
Save and copy files that you wish to keep to blank CDs. If you are unable to access any files on your PC, be aware that you will lose these files when you reset your system.
Step
Close any open programs and windows, and insert the Windows Operating System CD into the CD drive. If the "Install Windows XP" prompt appears, exit out of it.
Step
Power down and restart the computer. As soon as computer begins restarting and you see the Dell logo, press "F12." (If you do not do this in time, the computer will start as normal. When it is on the desktop page, shut down and restart again.)
Step
Scroll to "CD-ROM" and hit "Enter" when the option page is loading. You will be advised to "press any key" to continue.
Step
Press "Enter" to choose "Set up Windows now" when the Windows screen appears.
Step
Press "F8" to accept the licensing agreement that is presented.
Step
Press "Esc" to select the option of installing a new copy of Windows XP.
Step
Press "Enter" to install Windows on the partition that is automatically highlighted, as this is the recommended setting. Follow the instructions that appear on the screen. During this time, the OptiPlex will shut down and restart several times as it copies and installs files. The amount of time this process takes depends on the speed and size of your computer's hard drive. Do not press any key when the option "Press any key to boot from CD" appears on the screen. This will start the process over again. Allow the PC to boot up on its own.
Step
Select the settings you need when the "Regional and Language Options" screen comes up.
Step
Continue inputting the requested information that follows. After you provide your information on the "Date and Time Settings" screen, the PC will soon reboot itself once more. Do not press any key to reboot from CD when that option appears. Allow the computer to reboot itself. Upon restart, the "Welcome to Microsoft" screen will appear and lead you through the final windows setup. When you are finished with the setup, select "Finish."
Step
Eject the Windows Operating System CD from the CD drive.
Step
Insert the Drivers and Utilities Resource CD that came with your OptiPlex 320 and follow the installation wizard to reinstall the drivers.
Step
Reinstall your anti-virus protection and other programs that were erased when you restored your system.