If your PC is having major problems, your best bet may be to restore it to its original factory condition. The problem is that running the restore CD that came with your PC will wipe out all your data. But there are some things you can do to restore your PC and still protect your valuable data.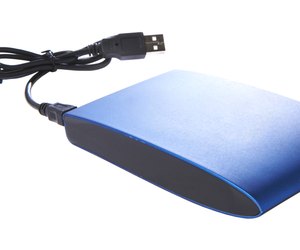 credit: Thomas Northcut/Photodisc/Getty Images
Step
Log on to your computer, then attach a USB drive or an external hard drive to a free USB port. Use your computer's backup software to copy your data to the USB drive or external hard drive. If you do not have a USB drive or external hard drive available, you can sign up for an online backup service, such as A Drive or Carbonite.
Step
Make sure your data has been backed up to the external device or the online backup service, then insert the restore CD that came with your PC. Shut down and restart your PC. Your computer should automatically boot from the CD and begin the restore process.
Step
Use System Restore as an alternative to the traditional manufacturer's restore process. Unlike the restore CD, System Restore does not destroy your data. Instead it takes your computer back in time to a spot before the problems you are experiencing began to happen. If you choose an early enough restore point you can take your PC back to its original factory settings, but you may not have to go that far to solve the problems you have been experiencing. Even though System Restore will not destroy data, it is still a good idea to have a backup in place just in case.
Step
Click on the "Start" button, choose "All Programs" from the menu, then choose "Accessories." Click on "System Tools" and then "System Restore." Choose a restore point from the calendar and start the restore process. Allow the restore process to finish and then log on to your computer.