Remote Assistance is a program that lets you get computer help over the Internet. When you use this program, you give someone permission to access your computer and its files to troubleshoot a problem. The person accessing your computer can be in another state or country. When you use remote assistance, make sure you only allow trusted individuals to access your computer. It is possible for an untrusted source to install a virus or another dangerous type of program that could harm your computer.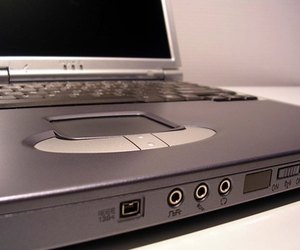 Step
Click on the "Start" menu on the bottom-left side of the screen.
Step
Click on "Help and Support" to access the remote assistance option.
Step
Select "Ask for Assistance" to invite someone to connect to your computer using remote assistance to troubleshoot a problem.
Step
Click on "Save Invitation" as a file under the "Advanced" settings tab.
Step
Select how you want to send the remote assistance invitation. You can either do this through Windows Messenger or through email using Microsoft Outlook.
Step
Type your name in the name box and click the "Continue" button and then "Send" to send the invitation for help.