One of the many features of the TeamSpeak VOIP application is whispering. Whispering allows you to privately chat with other members of the server. Additionally, whispering enables you to talk with another member from another channel without either of you having to leave your current channel. This can be a very beneficial feature when there are several other people and multiple channels in the server.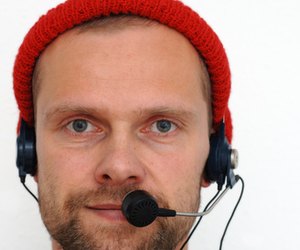 Step
Open your TeamSpeak client and connect to your preferred server.
Step
Click "Tools," then "Whisper Lists." This loads the configuration options for whispering.
Step
Click the "New" button. You will be asked to create hotkeys for your whisper. Press any two keys on your keyboard to assign the hotkeys.
Step
Click the "Whisper to" drop-down menu, then click "Clients & Channels."
Step
Double-click "Contacts," then click the names of the individuals to whom you want to whisper.
Step
Press the "Apply" button to save your changes. You can now press the hotkeys you created to whisper to all of the individuals that you have selected.