Sending text messages is a convenient method of communicating with someone by sending a short message to one's cell phone. However, sometimes you may not be able to send a text message from your cell phone because you have gone over your allotted messages a month according to your cell phone plan. Or perhaps you simply don't want certain people to have your cell phone number but may need to send them a text message. You can use an SMS website to send a fake or anonymous text message. You can include your name or cell phone number only if you want to disclose the information.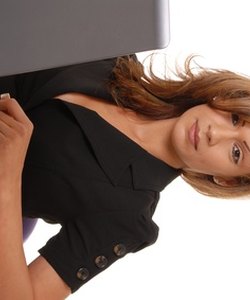 Step
Access an online text message website on your Internet browser. Anon Text, Fake Send and Text 4 Free are examples of websites where you can send fake SMS messages.
Step
Read through the terms of service and private policy information provided on the websites before sending an SMS message.
Step
Fill out the provided form on the site, which may include your name or cell number (optional), receiver's 10-digit cell phone number, cell phone provider and the SMS message.
Step
Proofread the information typed and send the SMS message. It will arrive shortly to the person's cell phone.