An eCheck is the same as a printed check only the person writes it online. In many cases, the processing time for an eCheck will take just as long as processing a paper check—about three to four days. Keep in mind that when you send money to a person via an eCheck as payment for goods or services that you are waiting for, the items will not be shipped until the check clears.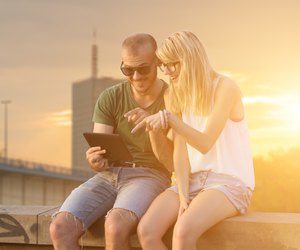 credit: m-gucci/iStock/Getty Images
Step
Ask your recipient to start a PayPal account in order to receive your eCheck. You must have one also.
Step
Log into your PayPal account. Click the "Send Money" tab. Type in the recipient's PayPal address and the amount.
Step
Click the "Personal" tab and choose your purpose for sending the eCheck. It could be as a gift, payment, or other. Select the "Purchase" tab if you are buying a good or service from the person.
Step
Select continue and review the transaction. Go to the "Payment Method" section and click "Change" (this is only necessary if you do not already have a checking account listed with your account).
Step
On the funding options page click "Add Bank Account." Enter your bank routing number and checking account number, then click "Continue."
Step
Enter a message to the recipient to clarify why you are sending this money. For example "Payment for rent due 11/1" or just a simple "Thank you for your services."
Step
Glance over the transaction once more and then select "Send Money" to complete your transaction. Allow about three to five business days for your eCheck to clear. If you already had a checking account associated with your PayPal account before this transaction, the eCheck may be processed (and cash sent) immediately. You must have a backup credit card listed on the account.