Microsoft Office Communicator is the instant messaging application that replaced Windows Messenger. Just like Windows Messenger, Office Communicator has the ability to transfer files between contacts. You can send all types of pictures through Office Communicator, including JPEG, PNG and GIF files. Sending pictures through Office Communicator is quicker and easier than emailing pictures because once you are logged in to Communicator, all you have to do is drag and drop your picture files.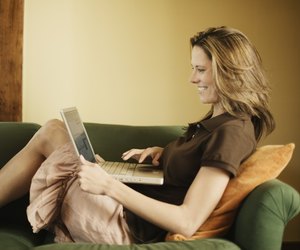 Step
Open Microsoft Office Communicator.
Step
Open the folder that contains the pictures you want to send.
Step
Click on a picture with your mouse and drag the file onto the name of the contact you want to send it to in Communicator. The recipient will be asked if he wants to accept the file transfer. If he accepts, you will receive the message: "Transfer ofis complete." If he does not accept, you will receive the message: "Transfer of filehas been declined by."