Night Owl Security is a security company based in Tennessee. The company installs and monitors home and business security. As part of its security package, you can sign up for and activate a Night Owl security email account. You must have a Night Owl security account in order to sign up for the email service. You can receive email updates on your account, your bill, and your security through its email system.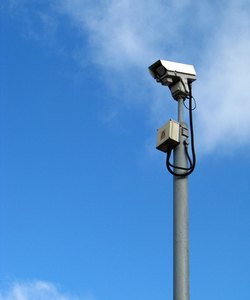 Step
Sign up for Night Owl security if you have not already. The security company will come to your home or business to install the security alarms and cameras and provide you with service. At that time, it will give you an account number, a username and a password for its security system online.
Step
Click on the Night Owl Security home page. (See Resources.) Input your username and password in the upper-right corner to log in to your account and access your features.
Step
Choose "Email" once you have logged in to your account.
Step
Open your email inbox to access your messages. Night Owl Security will send you messages when your bill is due, or to update you about your service. Whenever you have an incident in which an alarm goes off or in which your cameras find something, Night Owl will call you first, but then it will send you an email with information about what happened and a recap of the event. You can also use the email to send messages to Night Owl if you need help with your service or have any questions.