You can't manually change the time and date displayed on the LCD screen of your Logitech MX5500. The date and time are automatically synchronized with your Windows 8 computer, so to change them on the MX550 you must change them in Windows. Note that the date and time are synced only if Logitech's SetPoint software is installed on the PC. SetPoint enables you to control your Logitech mice and keyboards and customize their buttons and functions. You can download the software from Logitech for free.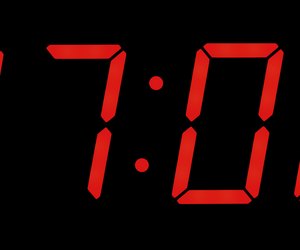 credit: connect11/iStock/Getty Images
Installing the SetPoint Software
Step
Open the "Logitech SetPoint" page (link in Resources) in your preferred Web browser and choose "Windows 8" from the Operating System box in the left pane.
Step
Select the "Smart Installer" option from the other drop-down box. The Smart Installer downloads the appropriate version of the software automatically. Click "Download Software" and save the installer on your hard disk.
Step
Double-click the installer to begin installing the software. Follow the instructions in the setup wizard to install SetPoint. You don't need to restart your computer after installing the program.
Changing the Time in Windows
Step
Press "Windows-I" to open the PC Settings charm and then click "Time & Language." Click "Date & Time" to display all settings related to date and time.
Step
Disable the "Set time automatically" option by moving its slider to the "Off" position if you want to change the time and date manually. If the option is enabled, your computer's time and date are automatically synchronized with the Windows time servers.
Step
Click the "Change" button in the Change Date and Time section and then change the date and time using the "Date" and "Time" boxes. Click "Change" to apply the settings.
Step
Close the PC Settings charm and then check the date and time on the MX5500's LCD display. It should be synchronized automatically with your computer's date and time.