Setting up an email account on your iPad takes little time, and you can set up multiple accounts from numerous email providers on the iPad. After you add the email account, you can access it from your iPad home screen at any time to check or send email messages.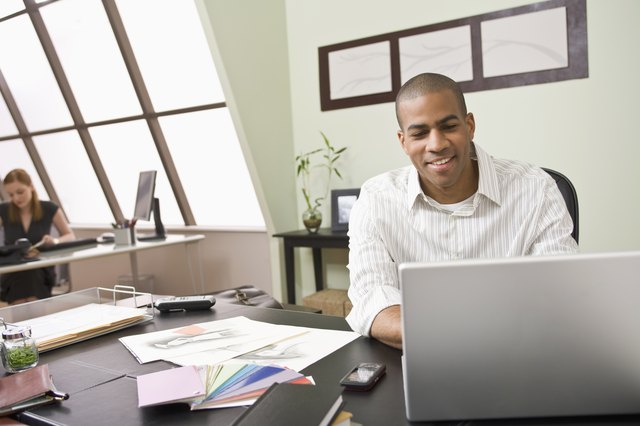 credit: Comstock Images/Comstock/Getty Images
Step
Tap the "Settings" button on the iPad home screen. You can view or adjust settings for your notifications, sounds and email here.
Step
Select "Mail, Contacts, Calendars" from the list of settings. Select "Add Account" from the options.
Step
Choose the email account type you want to add. For example, you can add Yahoo!, Gmail and AOL email accounts.
Step
Enter the information for the email account you want to set up. Enter your name, email address, and password for the email account. You can also add a description for the account.
Step
Tap "Save" to finish setting up the email account. When you want to check the email for this account, go to your iPad home screen and tap the "Mail" button.