Switching email accounts can sometimes be a pain, especially if you have a lot of addresses you need to transfer. If you use Comcast for your email, then things just got a little easier. Email forwarding via Comcast is very simple to set up and to use.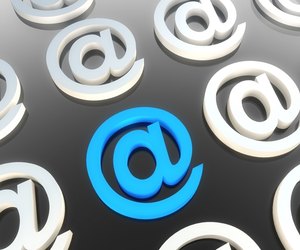 Step
Go to the website Comcast.net. You will need to have an email account through Comcast to be able to receive forwarded mail. You will receive them in a separate inbox you have set up; the original address will still be shown. This is a useful tool until you are able to change over to the other address permanently.
Step
Click on the "My Account" link on the top left-hand side of the page. Doing so will bring you to the sign-in page. Enter your username and password. Check the box if you want the site to remember this information. Click "Sign In"; this will log you in and take you to your account page.
Step
Scroll down to the bottom of the page. On the left-hand side, you will find "Email Preferences." Left-click on "Email Forwarding," which is the second preference listed. If you are changing from another email account to Comcast, there is an easy link for you to use.
Step
Read the information shown about email forwarding. You will receive some options to select, a display of the name you are signed in under, and a prompt asking if you want to enable mail forwarding. You will then be asked if you want to keep a local copy. After entering this information, you will need to provide the new forwarding address. Then click "Update."
Step
If you change your mind and decide you do not want to keep the forwarding address anymore, you can go back into your account, click on the email-forwarding option and change everything you previously did. If you have more than one account through Comcast, you can use email forwarding on all of them.