Bulk or junk email is a problem that affects nearly everyone with an email address. It is unsolicited email sent by companies seeking to sell products or services. The emails can be annoying or, in the worst case scenario, harmful to your computer if they have viruses or adware in them. Although it is not possible to eliminate the number of bulk emails completely, there are things you can do to significantly reduce the amount you receive.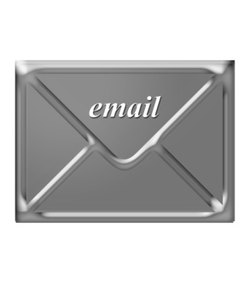 Step
Create a separate email address to use on public forums or message boards. Spam bots search these Internet properties for email addresses to add to mailing lists. Use a throw-away address in order to keep your primary address safe.
Step
Filter and block bulk emails from your inbox. Select the check boxes next to the bulk emails in your inbox. Click the "Report Spam" button usually located at the top of your inbox. Those emails will be sent to the spam folder and all future emails that have the same address will also automatically be sent to the spam folder.
Step
Unsubscribe from newsletters and blog updates. You may have unwittingly signed up for newsletters from websites without realizing it. Scroll down to the bottom of the email and click the "Unsubscribe" link to stop further emails from that address.
Step
Use contact forms whenever possible. If you own a blog or website, instead of having your full email address displayed, which can be picked up by spam bots, use a contact form instead. Most spam bots cannot "read" the information that is placed inside of a contact box and therefore cannot reproduce it.
Step
Report bulk emails to the Federal Trade Commission (FTC). Forward any bulk emails you receive to: spam@uce.gov. According to the FTC, "they use unsolicited emails stored in this database to pursue law enforcement actions against people who send deceptive spam email." This will help to reduce the overall amount of bulk email that is sent from spammers.