Loss of data and loss of productivity, as well as all of the hair you may have pulled out, are just two of the many stresses that come with a freezing computer.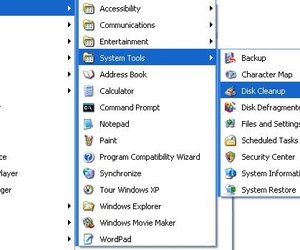 Stop free problems related to low disk space by running a disk clean up. Click on your "Start" button. Go from the "All Programs" heading up to the "Accessories" heading. From there go to "System Tools" and click on "Disk Cleanup." Follow the prompts in the "Disk Cleanup" menu to free up hard drive space and end freezing problems. Also, store any large files on an external hard drive or DVDs to save additional space and remove any seldom use programs.
Step
Remedy virus-related freezing problems by running your antivirus and spyware scanners. Get free copies of antivirus software from sites like Antivirus.comodo.com and Safer-networking.org. Howerver, depending on the amount of damage done by the virus or spyware, running a scanning program may not be enough to remedy the problem; sometimes a complete reformat and reinstall is needed.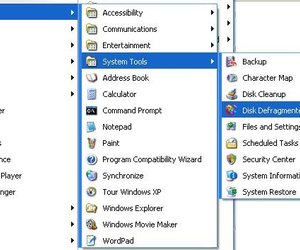 Stop freezing problems brought on by corrupt files with disk defragmentation. Click on the "Start" button located in the bottom right of your screen. Move your mouse over the heading "All Programs," up to "Accessories," down to "System Tools" and then click on "Disk Defragmenter." Click on the button labeled "Analyze" to get data on whether you have significant corruption on your hard drive. If there is a significant amount of corruption, close all other programs and click on the "Defragment" button to start the defragmenting process.
Step
Unfreeze you computer by ending a crashed program. On your keyboard, hold the buttons Ctrl+Alt+Del and click "Task Manager" on the menu that appears. Locate any program with the status "Not Responding" and right-click on it. Choose the option to "End Task" to terminate the stalled program.