Email accounts often contain very sensitive information, and this makes them a prime target for hackers. If you are afraid that someone might be reading your personal email, you can perform a simple test to find out.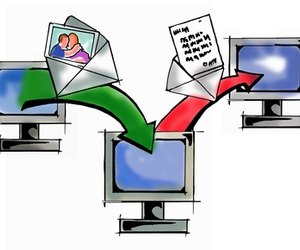 Step
Set up a new email account.
Step
Create an account at sitemeter.com, a free counter and statistics tracker (see Resources).
Step
Compose an email with the new email account that contains an enticing subject line but don't send it.
Step
Log into your Sitemeter.com account and copy the html code provided there.
Step
Paste the code into the bottom of your email. This code allows Sitemeter to monitor how many times the email has been accessed.
Step
Send this email to the email account that you think has been hacked.
Step
Check your account at Sitemeter periodically to see if anyone has read the email.