When you change email accounts, it is often necessary to transfer your email addresses of your contacts. That way, you can have your old email contacts in your new email account, enabling you to use them without having to retype them. This is an easy process for most of the email servers out there. There are several ways to do this.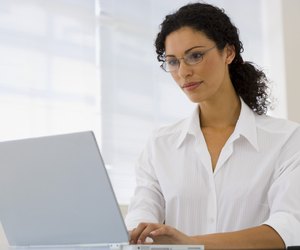 credit: Jupiterimages/Pixland/Getty Images
Transfer Feature
Step
Use the transfer feature for contacts and email addresses that most new versions of email accounts have.
Step
Open your blank contacts page and click "import."
Step
Click on "import from web" if that option is there. Input your old email address and your password and your contacts will be imported.
Save and Transfer
Step
Go into your old email account and open up your contacts list.
Step
Check under the "Tools" to see if there is a "Save Contact List" function. If so, use it and save it to a jump drive so you can import it into your new account. It may ask you what format the list should be saved as. If so, a comma separated value list with a .csv extension is typically a universal format.
Step
Copy the addresses if there is no save function. Put them into a word document and save that document to a jump drive.
Step
Open your new email account and go to your blank contacts list. Click on the "Import List" link and import the list from your jump drive.
Email to Transfer
Step
You can do an email transfer, if you don't want to save your contacts, and your new email account doesn't have an import feature.
Step
Create and send an email from your old email account, explaining that you are going to have a new email account.
Step
Send it to everyone in your contacts list and to your new email account.
Step
Go into your new email account and open up the message. You should also see all the other recipients of the email.
Step
Click on those email addresses and follow your own account's process for saving email addresses. Then all of your old contacts will be saved in your new account.