Mac's presentation software, an iWork program called Keynote, has many advanced capabilities, including the option for using animations to make words, pictures and even video fly in and out of the slides in various ways. Although this can be impressive, it may not be appropriate for every presentation. You can disable the feature using the Keynote Inspector.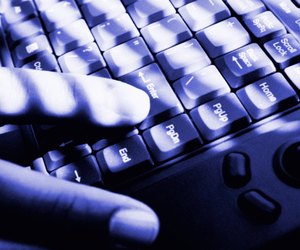 Step
Open Keynote. Click "File," then "Open" to open the desired presentation, then select the file name and click "Open." Navigate to the slide you wish to alter.
Step
Click the "Inspector" icon in the top right corner of the Keynote pane. The Inspector box appears over a portion of the Keynote pane.
Step
Click the "Build Inspector" icon, which looks like a diamond, from the Inspector box. Click "More Options" when the Inspector box displays the Build Inspector. You will now see all the animations, or builds, that are assigned to that particular slide. Each animation has a file name, which coincides with the file name as it is saved to your computer or external device.
Step
Click on the file name for the animation you wish to alter. For example, if you want to stop your a photo from having a Dissolve build, click on the photo's file name in the "More Options" pane. Click "Delete" to delete that animation from the slide. Your photo will not be deleted from the slide, just the animation that made it appear or disappear. Click on the file name of any other animations on the slide that you wish to remove. You have now turned off the animations for that slide.