A lot of antivirus programs are known for being hard to uninstall once they have been set up. Most McAfee antivirus products, including McAfee VirusScan, still leave traces of the software on your computer even after you have deleted the software. You may notice some program traces in your system registry and task processes, and your antivirus or anti-spyware software might detect traces still running. The McAfee Antivirus File System Filter Driver is often found on users' computers, and if you run Kaspersky Internet Security, it is known to detect it. McAfee has created an automatic cleanup and removal tool to fully remove any traces of its software.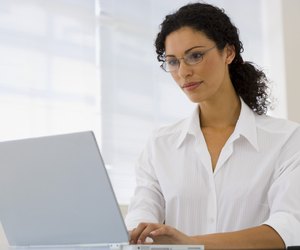 credit: Jupiterimages/Pixland/Getty Images
Step
Open your preferred web browser and go to the McAfee support page for removal of its products (see Resources).
Step
Scroll down to "Step 2" and click the link to download the "MCPR.exe" removal tool.
Step
Go to your web browser's default download directory (this can be found in your browser's preference settings).
Step
Double-click "MCPR.exe" to launch the removal tool. If you are a Windows Vista or Windows 7 user, right-click the tool and click "Run as Administrator."
Step
Wait until the application displays "CleanUp Successful," then restart your computer. You now have successfully removed all traces of McAfee products, including the McAfee Antivirus File System Filter Driver.