Many modern websites incorporate digital or interactive content that runs through Adobe Flash Player, which can be installed as an add-on to your web browser. For Mac users, Adobe Flash Player is fully compatible with Safari, the standard web browser on Mac systems. By keeping your Flash Player up to date, Flash content will always display correctly in your browser.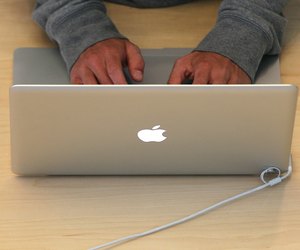 credit: Justin Sullivan/Getty Images News/Getty Images
Step
Launch the Safari application on your Mac computer.
Step
Go to the Adobe website and click on the "Get Adobe Flash Player" link.
Step
Click on the "Agree and Install Now" button to begin downloading the Adobe Flash Player installation program. When the download finishes, the installer will automatically open.
Step
Quit the Safari application. Adobe Flash Player cannot be updated while the web browser is open.
Step
Hit "Continue," choose to update the program on your main hard drive, and then hit "Continue" again.
Step
Press "Install" to begin updating Adobe Flash Player. The process should take less than 5 minutes to complete.
Step
Hit "Finish" and then restart the Safari web browser.