A version of Microsoft Paint is included with every edition of Windows; it is a classic feature of the operating system. Your first experience drawing on a computer may have involved Paint, and the visual style of images produced in Paint has become iconic. Paint is bundled with Microsoft Windows, and Microsoft does not release separate upgrades for Paint. If you have an older version of Windows, upgrading your operating system will upgrade your copy of Paint.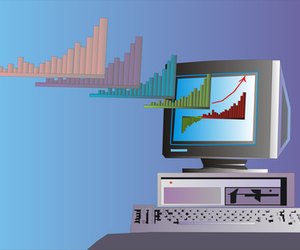 Upgrading Windows
Step
Navigate to "My Computer" and open the "System Properties" panel. The tabs present will vary with different versions of Windows, but the tab that opens by default will say which version of Windows you are running. If you are running Windows 7, you already have the most up-to-date version of Paint.
Step
Research newer versions of Windows and consider which you want to upgrade to. Windows 7 is the most recent, and has the most recent version of Paint, but XP and Vista are common operating systems. Each has different features and requirements, so choose the one that's right for you.
Step
Purchase the version of Windows you chose. Versions older than Windows 7 may be difficult to find in stores, so look online if you want Vista or XP. Make sure that you purchase a legitimate Microsoft product, not a pirated copy.
Step
Install your new version of Windows, following the instructions included with the software.