Garmin manufacturers global positioning satellite (GPS) systems. Also referred to as navigation systems, these units are commonly used to help find locations and directions. Garmin GPS units are a hands-free navigation tool that will require occasional updates to keep the operating system current.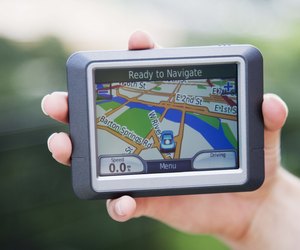 Step
Visit the official Garmin update website (see "Resources").
Step
Click the "WebUpdater for Device Software" link.
Step
Click "Download and install WebUpdater."
Step
Click "Download" by the most recent version of WebUpdater, then follow the prompts to install on to your PC.
Step
Connect your Garmin to your computer via its included USB cable once the WebUpdater has been installed.
Step
Click the "Start" button, then "Programs," then "Garmin," then "WebUpdater."
Step
Select "Install Updates" once the WebUpdater has located your Garmin device. Your device will then be updated.