Comcast offers its customers speed options when setting up their Internet account. You pay less for a slower connection and longer download times than for faster speed and shorter download times. Eventually, you may want faster downloads for gaming or to speed up your work process. To speed up your Internet's connection, you can pay a higher monthly rate to upgrade your Comcast modem--prices vary depending on the service you sign up for. Upgrading your Comcast Modem will only take a few minutes and can be done directly by speaking with a representative.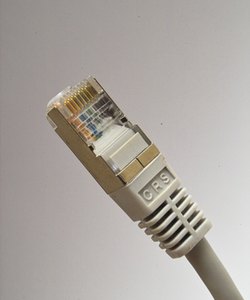 Step
Visit Comcast's official website to view any specials or deals for upgrading your Internet service.
Step
Visit the Comcast Support website (see Resources) to chat with a live representative on changing and upgrading your Comcast modem for quicker surfing and downloading speeds. You can use this feature if you are already a customer of Comcast and have a user name and password to log in with.
Step
Call a Comcast representative if you cannot log in to your Comcast account online to speak with support. You can contact a Comcast customer service representative directly by calling 1-800-COMCAST.
Step
Discuss your new modem's speed with the Comcast customer service representative. Comcast offers a variety of Internet packages in different areas, so inquire about your options before making a selection. Set up your new Comcast bill and payment info, as the upgrade for your Internet's modem will cost an additional monthly fee. Your modem will usually be set up and upgraded directly from Comcast so there is no need for an appointment, as the data is sent directly through the Comcast modem and cable lines.