A barcode system helps keep a business inventory system organized and running smoothly. Barcode systems also help business owners track products sold and at what prices they are being sold. Making more intelligent product decisions when deciding what to sell in your business is also a benefit of a barcode system. The data in a barcode system allows for any size inventory to be managed more efficiently.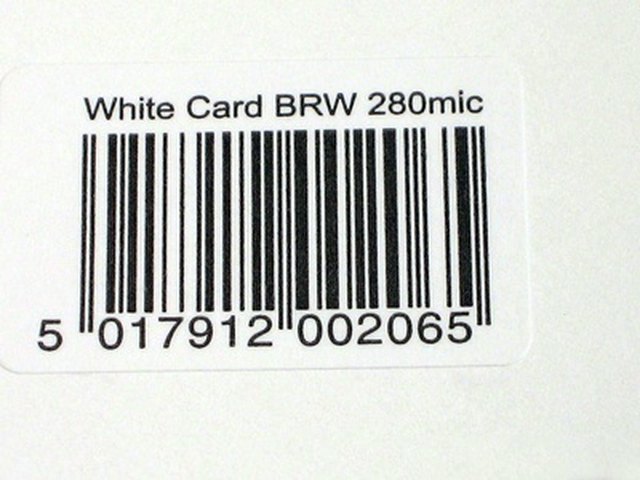 Step
Contact an organization that sells barcodes (see References) and the International Standard Book Number Agency (see References) for information regarding product UPC numbers to use. This is important in ensuring the products you decide to use will show up properly in a computerized barcode system.
Step
Connect a barcode printer to a cash register with barcode scanner capabilities. The scanner is only needed if running a high-traffic retail shop for convenience. For smaller stores, typing in the UPC code will suffice. Ensure the scanner has the proper software needed to operate correctly with the needed barcode labeling tool, both available at most office supply stores.
Step
Create the barcode labels using the information from the ISBN. Print the labels out using the barcode printer. Attach the labels to the products. Ensure that all of the same products have the same UPC codes for consistency. Consider adding barcode scanning software to a central computer network for the business. This will connect all the printers, scanners and cash registers to a common system allowing all tranactions to be properly recorded.
Step
Place a barcode scanner in a stock room so when inventory arrives, it can be accounted for you know how many items are available for purchase. For retail shops, place the items on shelves and scan them at the cash register. This will automatically update the central computer, telling it that one less of an item is available. For manufacturers, send the labeled products to retailers or vendors. If running a warehouse operation, wait until the items are sold, then scan them out and ship them to the buyer.