Use Microsoft OneNote to save published articles or Web pages in their entirety in a notebook-style format. This makes it easy to publish a blog page or a Web page and then save the final version onto your desktop. This is also useful if you are interested in having access to certain Web pages on your desktop when you don't have Internet access.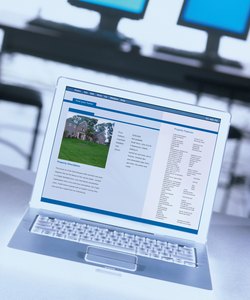 credit: Comstock/Comstock/Getty Images
Step
Open up the Web page you want to save.
Step
Click "File" and "Print."
Step
Click on the down arrow next to "Name:" to see all your printer options. Pick the option "Send to OneNote."
Step
Click "OK." Give it a few seconds and Microsoft OneNote will load with your saved out Web page.