If you are not sure whether a particular mailing address is active, then the location needs to be verified. For whatever reason, people move, change residences, and businesses relocate. Sometimes a phone book or website will not update the address listing until months later. Verifying a mailing address is strongly recommended to avoid sending mail to the wrong location and having it returned.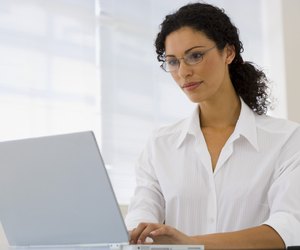 credit: Jupiterimages/Pixland/Getty Images
Step
Check the current address. Contact the resident or owner of the address and review the listing in a phone book.
Step
Go to an address verification website. "Search Bug" and "Melissa Data" are two websites that provide a free in-depth mailing address verification service.
Step
Enter the address into the space provided. Include the street address, city, state, zip code, and apartment number if necessary. Click "Enter."
Step
Click "Verify" to view the address results. The screen will display whether or not the address is verified.