Microsoft Project Plans files are a proprietary format developed by Microsoft for Microsoft Project. Whether or not you can open the file depends on which version of Project you have -- the MPP format changes between each version, making conversion necessary. There are also several free view-only alternatives if you don't need to edit the file.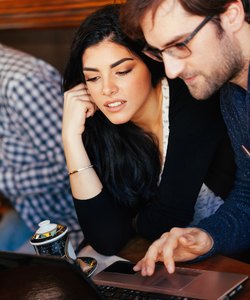 credit: Dangubic/iStock/Getty Images
File Conversion
In order to view files from an older or newer version of Project on your version, you'll need to convert the file. Project can save in several versions of the MPP, most of which are compatible with their indicated previous version. There isn't an actual converter program, however, so if you receive a project file from a later version of Project, you'll need to ask the sender to re-save the file in the MPP format specific to your version. For example, if a Project 2010 user sends you a file and you have Project 2007, they'll need to save the file as a 2007 file and then send it to you.
Alternative MPP Viewers
There are several free alternatives if you need only to view project files. K. Vivek's MPP Viewer enables you to view MPP files and export them as Excel documents, as does Media Freeware's Free MPP Viewer. You can also view them in your browser with no downloads or plugins from Housatonic's Project Viewer Central.