You've seen them all over social media sites and the Internet in general -- those funny, sarcastic, or insightful photos with text over the top. If you want to get in on the action and start creating your own photos with text, you can use any number of software applications or web-based services to do so. In Windows 8, Paint is the native option.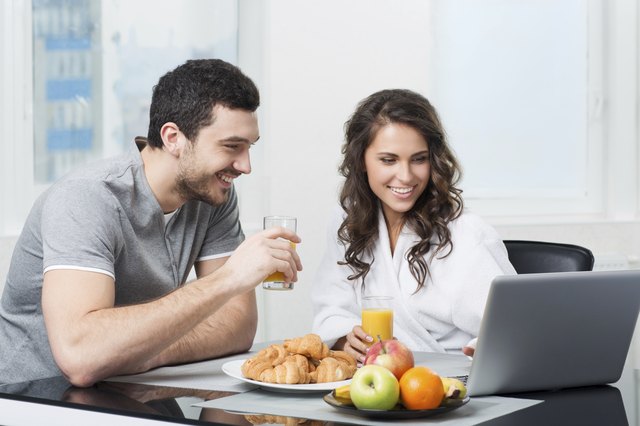 credit: IuriiSokolov/iStock/Getty Images
Software Options
Before you launch Paint, right-click on an image from your Media Center -- or from the Internet -- and then copy it. Then navigate to Windows 8's Start screen and simply type "Paint," which will cause the Search box to appear. Click "Enter," and you'll see the Paint icon appear in the middle of your screen. Click it. When Paint launches, click "Paste" to paste your image. Then click the "Text" heading and click the Text category's "A" icon. Click your cursor onto the portion of the image where you want the text to appear and then type the text. You can also choose different colors and fonts from the Colors and Fonts options. Other options include GIMP and Photoshop, both which are more professional image manipulation software options with many fonts, filters and features that can create a more customized look.
Online Options
If you don't want to or cannot use software like Paint, GIMP and Photoshop, try online options such as PicMonkey, Fotor or AddText (see links in Resources). With those online options, you'll simply drag a photo into the photo box -- or select a photo from the files and folders on your computer -- and then type the text you want into the text box that appears after loading the photo.