We use calendars for many reasons, for both business and personal uses. You can make notes and memos on a calendar to remind you to do something at a certain time on a specific date in the future. You can make one to plan your daily, weekly, monthly or yearly agenda. All that is required to create a calendar template is Microsoft Word. Once you open a basic calendar template, you can make any alterations you want and save it as your own template.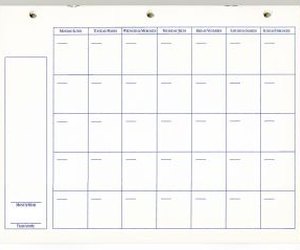 Step
Launch Microsoft Word and click "New." Click "Calendars" in the Templates section.
Step
Choose which calendar template you would like to use and select "Download."
Step
Edit the calendar any way you want. You can add text to certain dates or import images to into your document. You can changed the color of the text or change the background color.
Step
When you are done editing, click "File" and choose "Save As." Click "Document Template" from the Save As Type drop-down menu, give your calendar a name and choose where you want to save it. Click "Save."