MediaFire is a file host that allows you to upload an unlimited number files to your iPhone, manage your files and download files and folders. MediaFire is free but you can also upgrade to MediaPro for more features.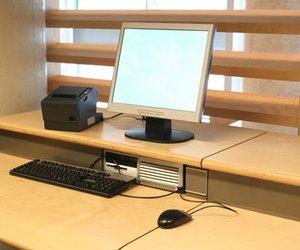 Upload Files
With MediaFire, you can upload up to 500 files at a time to your iPhone, with no total limit to the number of files you upload overall. You can also manage files on your iPhone without interruption during the uploading process.
Manage Files
File management tools allow you to create folders and tag, move, modify or delete multiple files, selected at the same time, on your iPhone. The MediaPro account allows you to download entire folders at a time without downloading each individual file.
Download
Download music files, photos and other files and folders from your iPhone to your computer. You can select multiple individual files and entire folders, then download them all at the same time.