Medical Information Technology Inc., commonly known as Meditech, provides software for health care informatics to hospitals, doctors' offices, ambulatory care centers and long-term care facilities. Training is useful for those who want to get the most of it.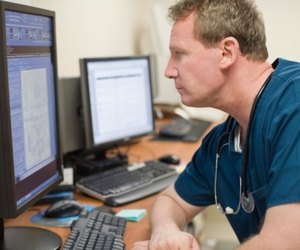 Features
The Meditech line of software includes many types of programs that serve different functions. There are applications for patient care systems, operating management, medication verification, staffing and scheduling, patient accounts, training reports, cost accounting and laboratory management.
Types
Methods to learn Meditech software include training directly with Meditech. This training is available for institution-sponsored staff. There also are training services that help health care professionals learn the software. These include classes and one-on-one training. For those who want to learn at home, there are online tutorials and downloadable software.
Considerations
The type of training you choose should depend on what kind of institution you are working with and how advanced your introductory lessons need to be. Online tutorials and software may be useful to gain a basic understanding, but a full class will allow tailored training to fit your needs.