A business interested in providing support for Microsoft products or gaining technical help directly from Microsoft can enroll to become a Microsoft Certified Partner or a Microsoft Gold Certified Partner. Partners need to fulfill one of the first three requirements, in addition to the Partner Points and fee requirements. After certification, these businesses gain the benefits of working directly with Microsoft. A business can sign up to be a certified partner at the Microsoft Partner Network.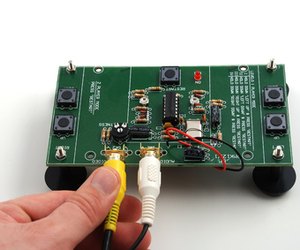 Requirement One
Businesses applying to be certified partners must employ or employ by contract at least two Microsoft Certified Professionals. These employees may have certification in any Microsoft technology. In addition, applicants need three customer references approved by Microsoft.
Requirement Two
A business must also produce a piece of software that Microsoft has tested and approved, or that a Microsoft authorized testing vendor has approved, to qualify as a certified partner.
Requirement Three
Businesses can also produce a Windows compatible hardware device to qualify for certified partnership. The device must undergo certification for the Windows logo by passing through a Microsoft hardware test.
Partner Points
Businesses on the Certified Partner track must earn Partner Points before recognition as a partner. Each Microsoft competency a business qualifies for earns points, as does customer feedback, gaining a track record of usable solutions for Microsoft products, and gaining professional certification for Microsoft technologies. Certified Partners need at least 50 Partner Points, and Gold Certified Partners need 120. See the Microsoft Partner Network's website for information on how many points each step is worth.
Fee
Prospective partners must pay the Microsoft Partner Network fee to enroll in the Partner Network. The fee varies based on the type of business and the level of certified partner the business requests.