The CL-31 and CL-41 are tri-color ink cartridges produced by Canon for the Pixma series of printers. They are designed for high-quality photographic printing on premium photographic paper. The CL-41 is essentially a higher capacity version of the CL-31 color ink cartridge. The cartridges are designed to work with the Canon FINE (Full-photolithography Inkjet Nozzle Engineering) print head, which composes part of the Canon Chromalife100 system that produces fade resistant prints.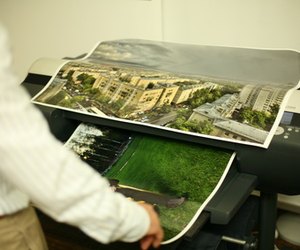 Compatible Printers
The Canon CL-41 supports all of the printers that the CL-31 supports, as well as additional printers in the Canon PIXMA range. The lists below give the exact model names which are compatible. Canon CL-31 Supported Printers: Canon PIXMA iP1800, Canon PIXMA iP2600, Canon PIXMA MP140, Canon PIXMA MP210, Canon PIXMA MP470, Canon PIXMA MX300, Canon PIXMA MX310, Canon PIXMA MP190.
Canon CL-41 Supported Printers: PIXMA iP1600, PIXMA iP1700, PIXMA iP1800, PIXMA iP2200, PIXMA iP6210, DPIXMA iP6220, DPIXMA iP6310, DPIXMA MP140, PIXMA MP150, PIXMA MP160, PIXMA MP170, PIXMA MP180, PIXMA MP210, PIXMA MP450, PIXMA MP460, PIXMA MP470, PIXMA MX300 and PIXMA MX310.
Ink Capacity
The CL-31 is a low-capacity cartridge designed for light usage. The CL-41 is a medium-capacity cartridge designed for regular usage. If heavy print work is required, then the next model up is the CL-51 cartridge which has large ink capacity and is the most cost effective of the cartridges.
Print Quality
The CL-31 and CL-41 produce identical print quality since they both make use of the Canon Chromalife100 print system technology. When used with high-quality Canon photo paper, print quality is high and produces good photographic reproduction. Of 59 customer reviews on Amazon, the average rating is 4.5 stars, attesting to customer satisfaction with the output of the product.