Websites that request personal information from Web users should always have a website certificate. This certificate shows that a user's information will be safely stored in the site's system and will not be used for unapproved purposes.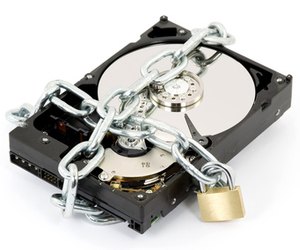 Definition
A website certificate is a form of identification for the site. These certificates are used to verify that the website is legitimate and can encrypt files, and as a form of authentication. They must come from certification authorities, the organizations responsible for issuing and revoking certificates.
Security Certificates
One way to check if a website has a security certificate is to look at the site's URL address. Websites with URLs that begin with "https" rather than "http" are encrypted and are required to have a security certificate. Some Web browsers also show whether a site is encrypted. Mozilla Firefox, for example, will display a closed padlock icon in the lower right-hand side of the status bar if a website is secure.
Trust
Just because a website is certified does not mean that it is safe. Important factors to consider when determining whether or not to trust a site are the organization's reputable and whether or not the Web address matches the address that is listed on the certificate.
Verification
A website's security certificate can be verified using either Internet Explorer or Firefox. Clicking on the certificate feature in the options menu for either browser will pull up the certificate information for the website that is open in the browser, allowing a user to determine if the issuer is reliable and whether the information on the certificate matches the website in question.