In the 2009 service and reliability survey, readers of PC Magazine gave Dell laptops an overall grade of 7.8, while HP laptops--at 7.7--received the lowest out of all of the major manufacturers of Windows-based laptops.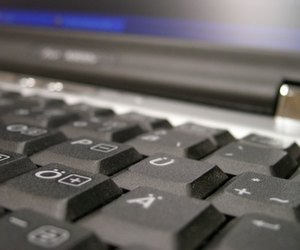 Dells Rated Slightly Better
HP Sells More Laptops
As of 2010, HP is the second-largest manufacturer of laptops, behind only Acer, according to Business Week. Even though HP may have some of the lowest reliability scores, consumers are still satisfied enough to keep purchasing HP laptops.
Bottom Line
Dell computers tend to rate higher than HP laptops, but a difference of 0.1 out of 10 is not statistically significant. In addition, both brands fell below the average score of 7.9. Overall, laptops are unreliable--with 20 percent of all laptops failing within three years of purchase.